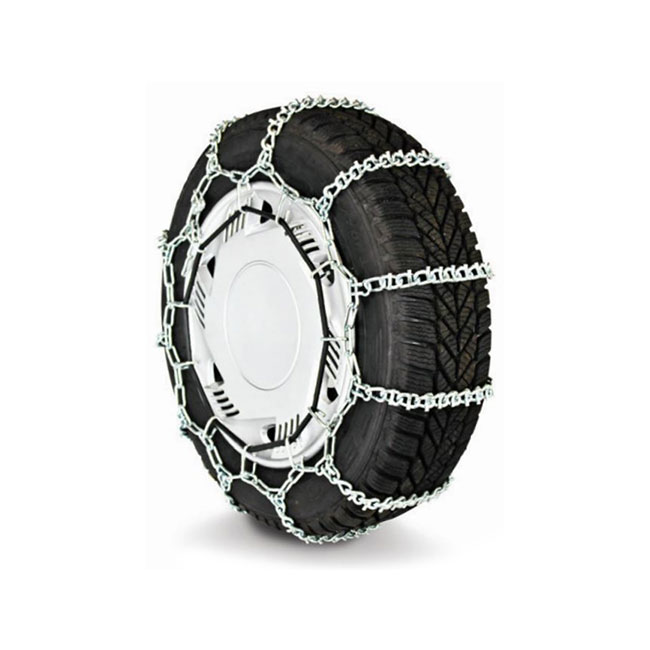 Special Design for Winter Conditions
One set in a Canvas Bag (2 pieces)
High grip and brake safety thanks to steel spur links
Copper / Zinc plated, hardened skid chain.
Abrasion resistant special manganese alloy steel
It is designed for harsh winter conditions.
The tensioner is rubber.
It is TSE Quality Certificate.
8 mm twisted, 7 mm "V" bar spur chain
It is a chain of difficult driving conditions.
It is a light and handy chain for long distance and very powerful vehicles.
Useful in trailer wheels.