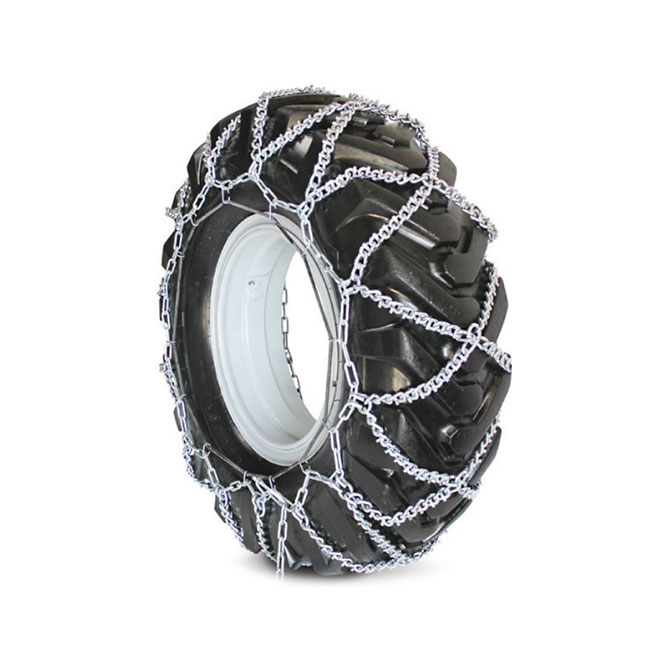 Reinforced with Steel Spurs
High grip and brake safety thanks to steel spur links
High performance and strength thanks to cross weave
Copper / Zinc plated, hardened chain.
Abrasion resistant special manganese alloy steel
8mm steel lock system.
The tensioner is rubber.
It is TSE Quality Certificate.
Chain with 8 mm twist, 7 mm "V" bar spur.
It has "D" profile links for safe traction in snow and ice.
The part that touches the ground and its side surfaces are connected with welded rings.
High quality heat treatment-cementation. Fully galvanized.
Ideal for use in heavy winter conditions.
Full weed of the chain to the tire.