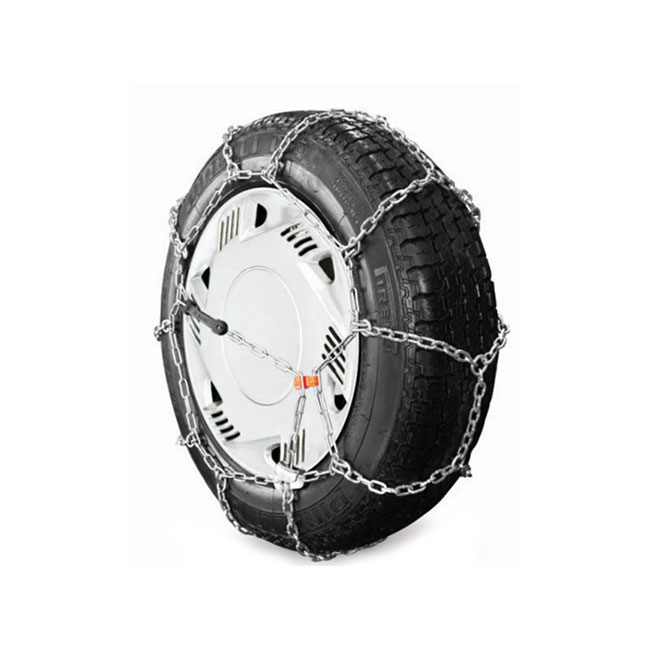 Proven skid chain technology
One set (2 pieces) skid chain in a modern canvas (cloth) bag.
Ease of assembly without moving the vehicle.
Copper / Zinc plated, hardened steel.
Superior grip and brake safety thanks to square link.
The tensioner is made of chain.
Is TSE Quality Certificate.
Made of 3.2 mm square chain, suitable for use in ice and snow for passenger cars.
It is recommended to install the vehicles on the front or rear wheels according to the traction feature.
Ideal for city rides and asphalt roads.
Thanks to the steel rope, it provides easy assembly in the inner circle area.
There is no need to remove the tire from its seat for assembly.
The simplest and easiest to install snow chain.